Samadhi Builds is a boutique building company based in Brisbane. We are committed to achieving absolute client satisfaction on each and every project, large or small.
When engaging Samadhi Builds for your building project what you see is what you get – an honest and genuine team who share a passion for hard work and producing excellent results.
We emphasise clear communication and detailed proposals to make sure you know what to expect from the outset of your project.
Learn More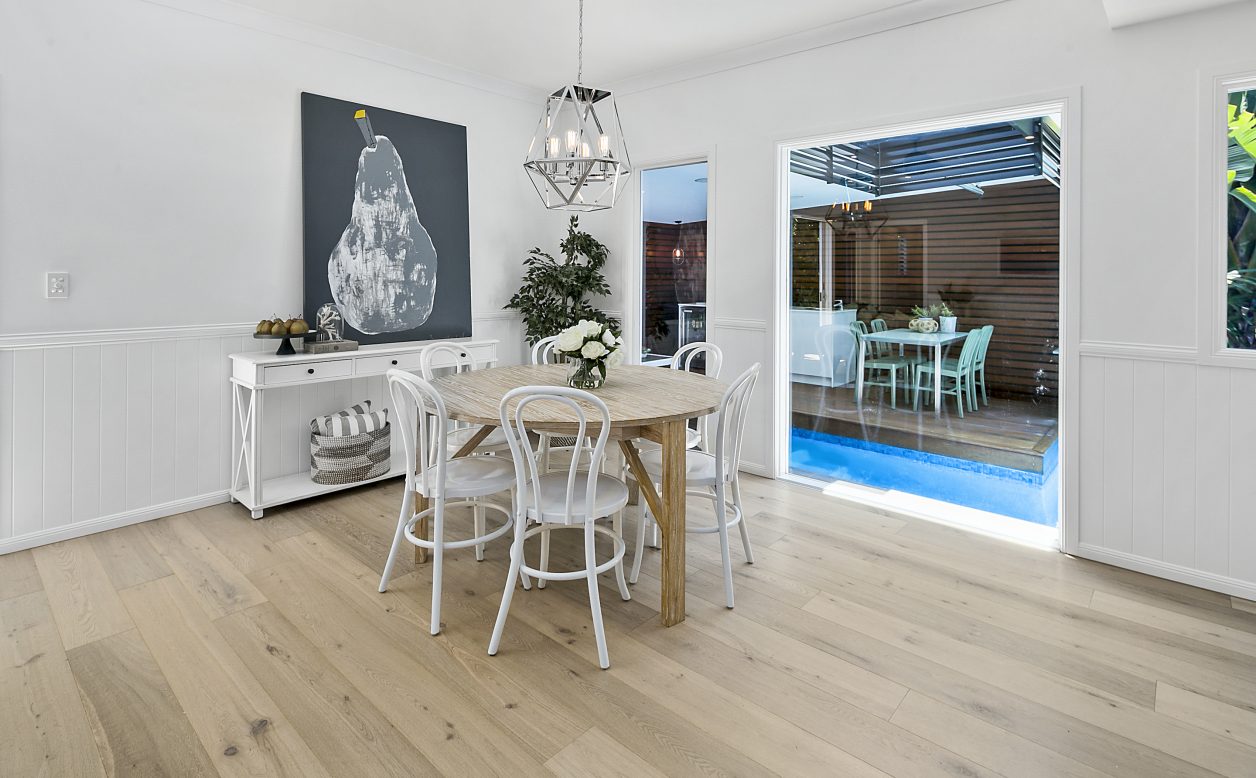 Your peace
of Mind
Here are some insights into building with Samadhi Builds from a few of our past clients.
We can't speak more highly of Sam and the team at Samadhi. I am an architect and had high expectations and requirements. The team delivered for us on quality, with a friendly, approachable and honest service, Thankyou.
Amanda & Paul - Enoggera.
We have used Samadhi Builds on numerous occasions starting with our en-suite which Sam and his team did such a superb job we then had them back to do our main bathroom and a set of back steps.
Choosing Sam and his team is the best decision we could of ever made. He is professional, meticulous and very passionate about the work they deliver. I am very particular, so working with Sam who has a great eye and who expects 100% from his team every time took the stress out of renovating.
I would not hesitate recommending Samandi Builds highly enough.
For myself and my family I now wouldn't use anyone else.
Lisa & Jim - Cannon Hill.
We contracted Sam and his team because of his expertise, his attention to detail and the fact that he was so approachable. He listened to what we wanted and made helpful suggestions. While closing in underneath our house, building a large deck and major renovations to upstairs, we were still living in our house! Sam and his team made sure we were not overly inconvenienced.
The work when completed was of a high standard and the house and yard was always left clean, tidy and secure before they left for the day.
We highly recommend Sam and his team for any work you are considering having done. We are definitely having Sam back for the renovations coming up in the future.
Annette and Brendon - Eastern Heights
We contracted Samadhi Builds in early 2019 to design and construct a specialised carport to suit the space on our property. We had obtained several quotes from other recommended builders. The prices quoted differed markedly. Samadhi Builds was not the cheapest or the dearest, however they came highly recommended and were prevalent in our local area.
The design presented exactly met our needs and specifications. Sam looked after all the planning and approval requirements as well as providing reliable time frames. We were very impressed with his team, who were well mannered, polite and cleaned up the site at the end of each day. Sam regularly kept us informed of progress and other matters on a daily basis. Their workmanship was exceptional.
I would not hesitate in referring Samadhi Builds to anyone looking for an experienced and reliable builder.
Shane & Jenny - Holland Park
We needed to re-design our use of office space in a renovated Queenslander. Samadhi Builds was recommended to us. Sam and his team were extremely flexible and so easy to work with. We changed our minds several times during planning and a few times during the build as well!! Sam and his team took that in their stride and nothing was a problem for them. They worked to the time they stated and all of tradesmen they organised for us were wonderful
Carol - New Farm
From quote to job completion Sam & the team from Samadhi Builds were nothing short of professional, high quality Tradesmen.
I have been a Tradesperson for 20+ years, and seeing these guys work was an absolute joy! Professional, quality workmanship, no short cuts, quality materials and best of all on time! Down to the finest detail our deck extension and timber joinery door installation was completed to perfection at a good price.
Highly Recommend!
Very Happy! Thank you!
Shane - Mt Gravatt
"I couldn't recommend these guys more highly. The work was top quality, and it was obvious they weren't cutting corners on small details to save money. They are also great communicators, which made the whole process go smoothly. They gave a detailed written quote up front and never tried to add costs later on.
They always let us know with plenty of warning if we had a decision to make or a new phase of the job was about to start that would mean a change in access to the house or a temporary mess (and they always cleaned up quickly). They took real pride in the work, and it felt like they wanted to make the extension perfect for us, as much as we did. Use these guys!"
Tim - Holland Park West
"Sam and Samadhi Builds were a pleasure to deal with from start to finish. When they bid they were active & interested in securing our business.  When we received the quote it was competitive, but they went further to keep in touch & ask if we had any questions.  They communicated with us as they went – so we knew where they were up to at all times & we talked through any decisions that needed to be made. In the end they come in ahead of time from their initial estimate. And we paid the amount we'd been quoted at the start.
In the end we're extremely happy with the result & are now enjoying our new living space. It's made a great difference to our lives. Samadhi Builds are exactly what you'd hope to get when you engage a builder. Thanks guys!"
Scott & Nina - East Brisbane
"Samadhi Builds undertook a difficult renovation of our deck. Not only did they have to contend with the deck's large span and intricate design, the innovative materials used and time constraints, they also had to operate from a significant height. Sam's team conducted themselves in a highly professional manner.
They were prompt, courteous and operated within the defined scope of works, including time and budget. Most importantly, they were knowledgeable, well-experienced and carried out a beautiful renovation that continues to receive many compliments from visitors. We are very happy with Samadhi Builds and have recommended their services to many people without hesitation."
Nick & Anna - Upper Mt.Gravatt